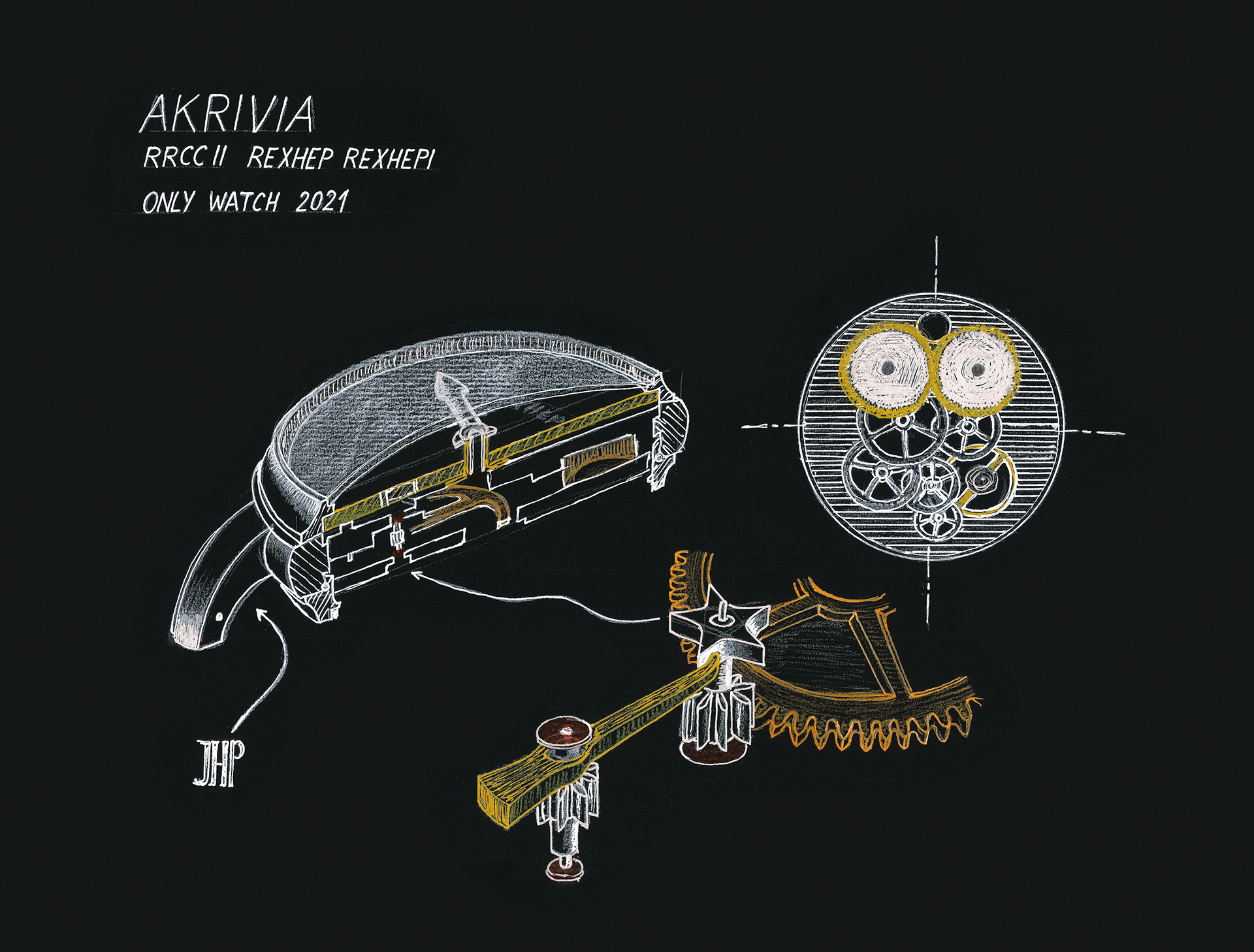 Only Watch auction in 2021
Since 2019 AKRIVIA supports the ONLY Watch charity auction for research into Duchenne Muscular Dystrophy by offering a unique version of one of its creations.
For the Only Watch auction in 2021, Rexhep is offering the very first Chronomètre Contemporain II, a watch that preserves the style of the original mode, but with an entirely new calibre featuring an additional complication.
The original Chronomètre Contemporain was a perfect gentleman's watch, providing the perfect starting point for its successor, the Chronomètre Contemporain II (RRCCII), which remains focused on chronometric performance – certified by the Besançon observatory – while being elegantly executed to highest possible quality in finishing and construction.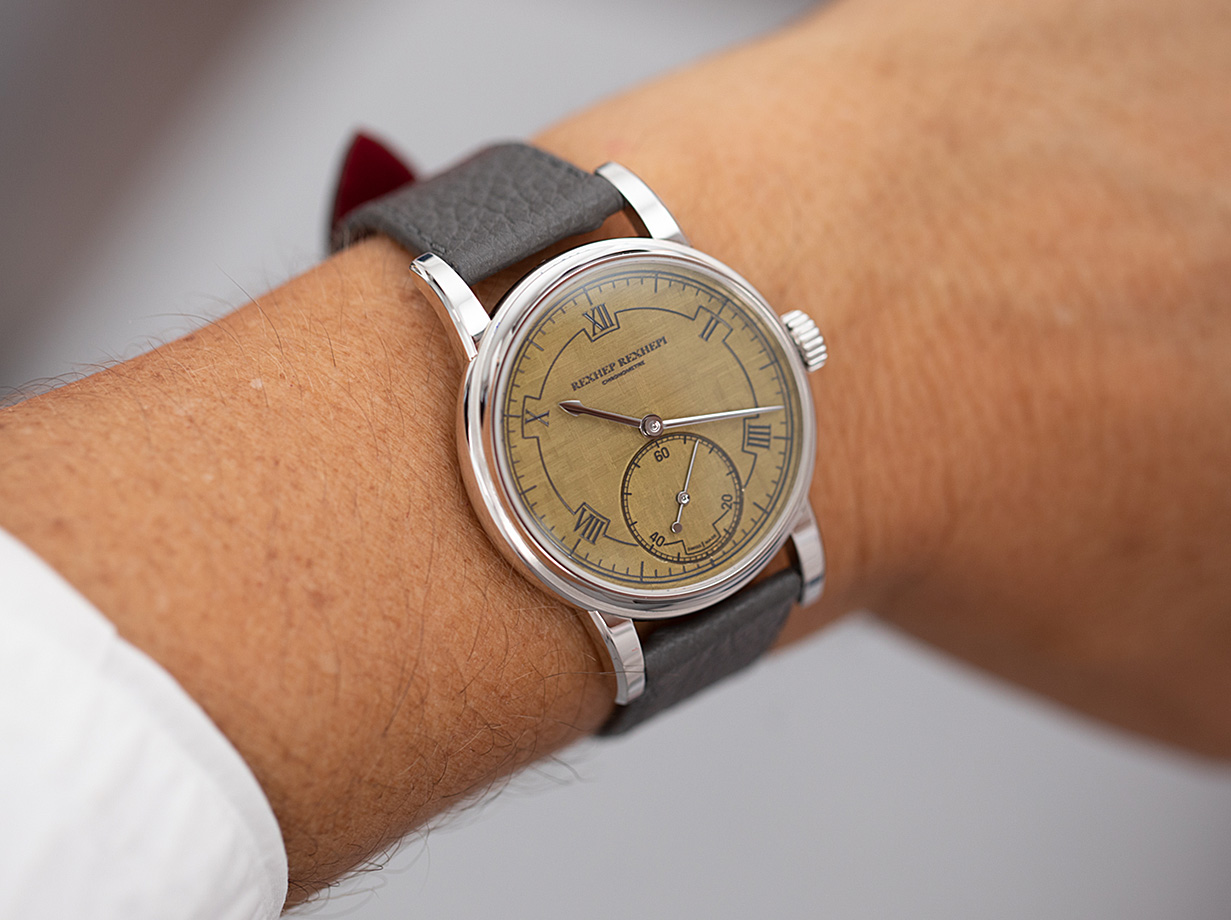 Both the dial and movement of the RRCCII retain the distinctive aesthetics of the original, but it was constructed from the ground up as a completely new timepiece. The RRCCII is paradoxically very much the same, yet entirely different.
Seemingly identical at a glance, the RRCCII calibre echoes the layout that defined the movement of the first-generation model, characterised by pleasing symmetry and an exposed going train. Even in its details, the new movement has all the hallmarks of its predecessor, including the sculpted bridges of German silver that showcase masterful hand finishing, along with a black-polished steel cap for the balance cock.
The dedication to quality means that one element of the RRCCII "Only Watch" remains unchanged. Made up of 14 components, the platinum case has been hand made by the legendary Jean-Pierre Hagmann.