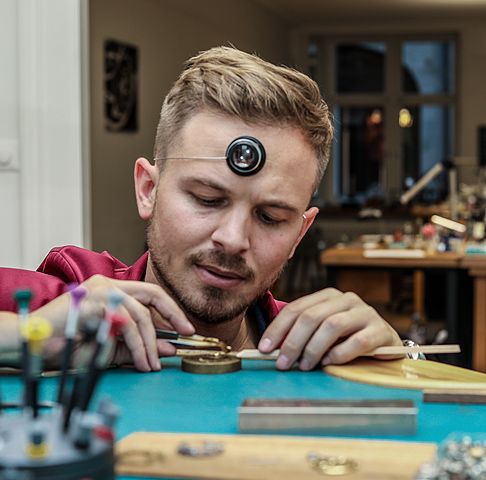 Welcome
Since I was a child, I have always been fascinated by watches and watchmakers. I created AKRIVIA to allow me to share this passion for Haute Horlogerie and to create exceptional pieces.
In 2017, we had the chance to settle in the heart of the old town of Geneva. This new workshop has been designed as an open and friendly place. The centerpiece consists of an island of workbench that allows everyone to watch our work and interact with watchmakers.

At AKRIVIA, extreme sophistication and complications are only present in our watches. Because we are first of all passionate, we will always receive you with warmth and simplicity, as at home.
Unveiling the LVRR-01
Chronographe à Sonnerie
A double-faced chronograph with a chiming complication, the LVRR-01 Chronographe à Sonnerie is powered by a new tourbillon movement developed from the ground up by Rexhep Rexhepi Atelier Akrivia. Encapsulated in a reimagined Louis Vuitton Tambour case, the timepiece's sapphire dial embodies the essence of this exclusive collaboration by subtly uniting the emblematic "LV" Monogram into "AKRIVIA".
Read now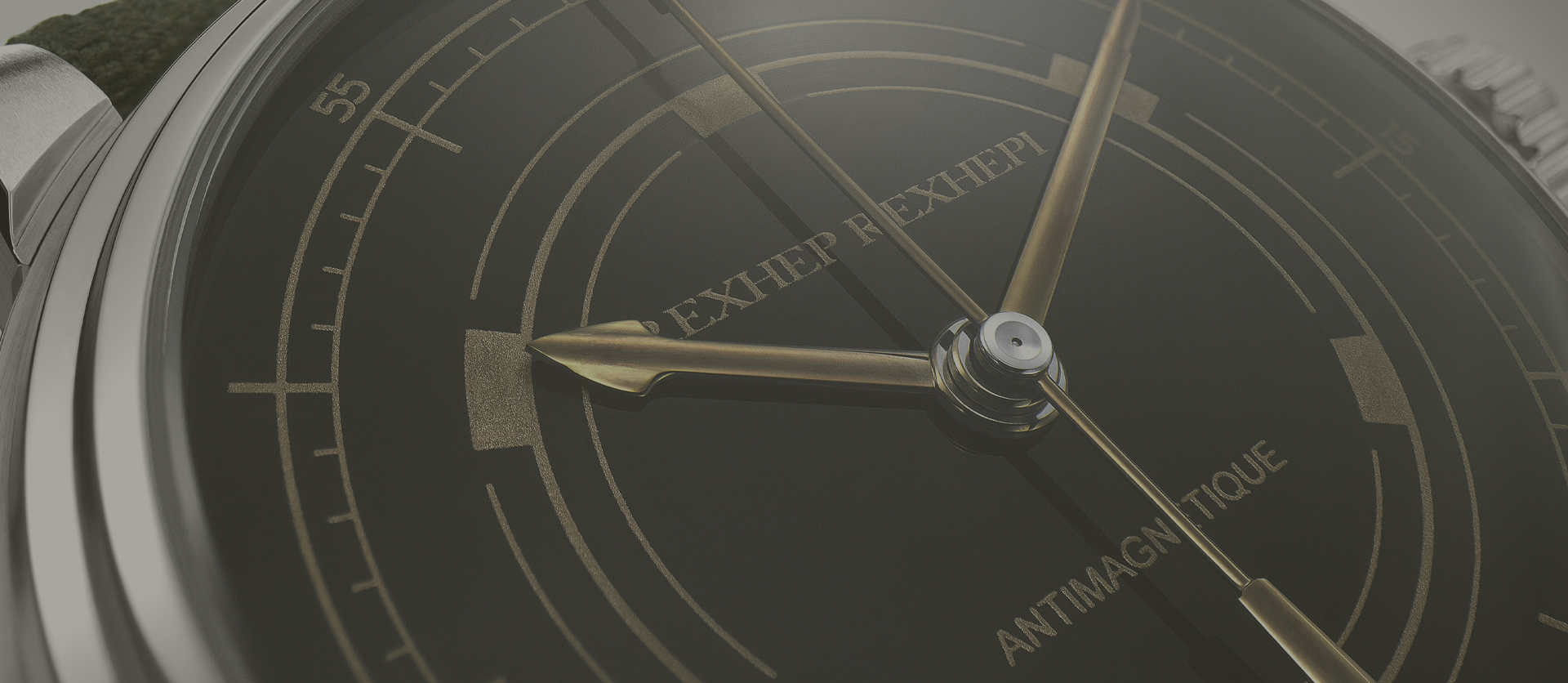 Chronomètre Antimagnétique
Rexhep Rexhepi remains true to his vision with the Chronomètre Antimagnétique.
READ MORE
Hello
Since the birth of AKRIVIA, it is the meetings that have allowed us to move forward and live our passion. As years went by, some successful collaborations turned into sincere friendships.
Contact us