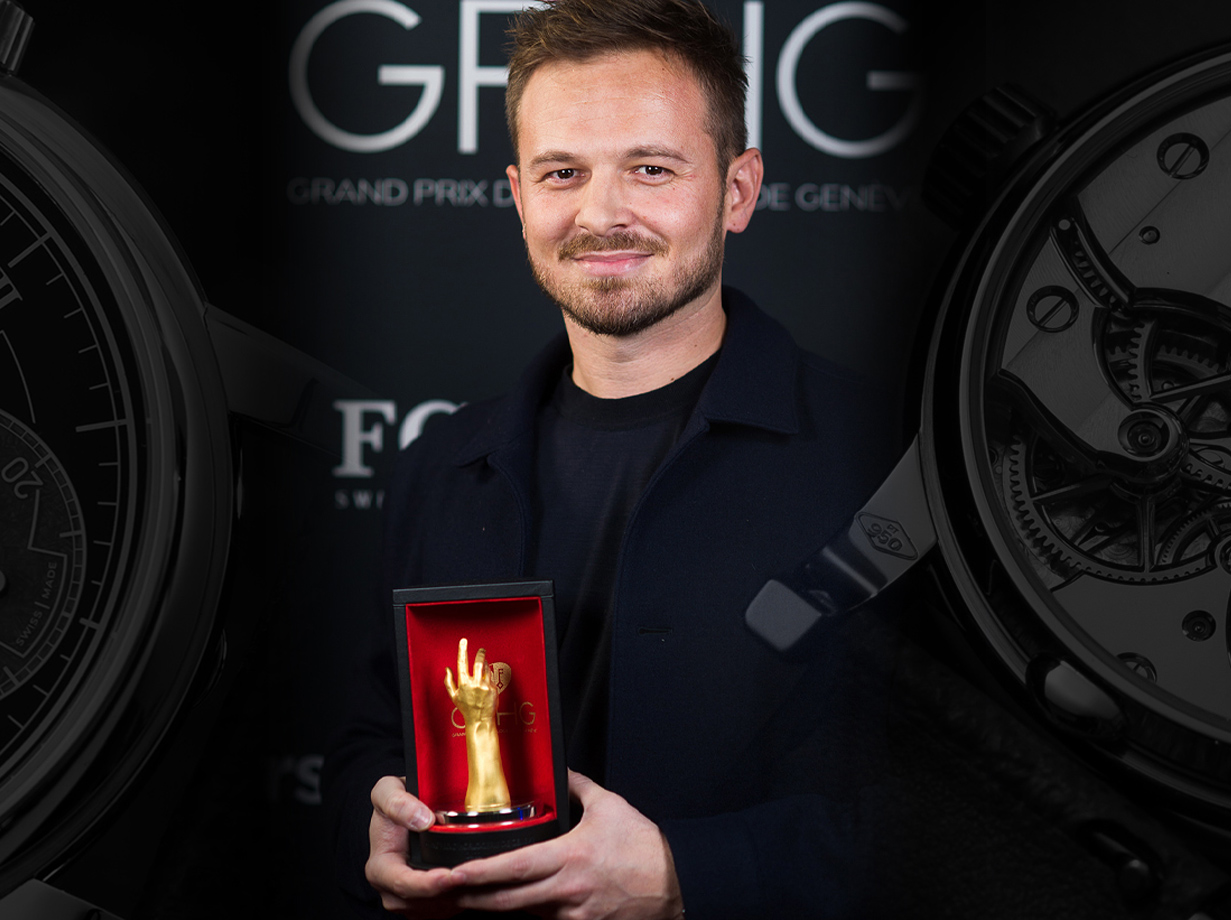 GRAND PRIX D'HORLOGERIE
DE GENÈVE 2022
Geneva, Switzerland: The winners of the 22nd Grand Prix d'Horlogerie de Genève were announced on Thursday, November 10, 2022, and REXHEP REXHEPI was awarded the Men's Watch Prize for its Chronomètre Contemporain II. The award comes just as ATELIER AKRIVIA is celebrating its 10th anniversary and joins the first award that the brand received for original Chronomètre Contemporain in 2018.
«The very first time I took part in the Grand Prix d'Horlogerie de Genève ten years ago, I was a spectator sitting in the very last row, but I had dreams," says Rexhepi, "Today, I still dream, perhaps even more than before, but I am privileged to be able to turn those dreams into reality."
Credit photos : Miguel Bueno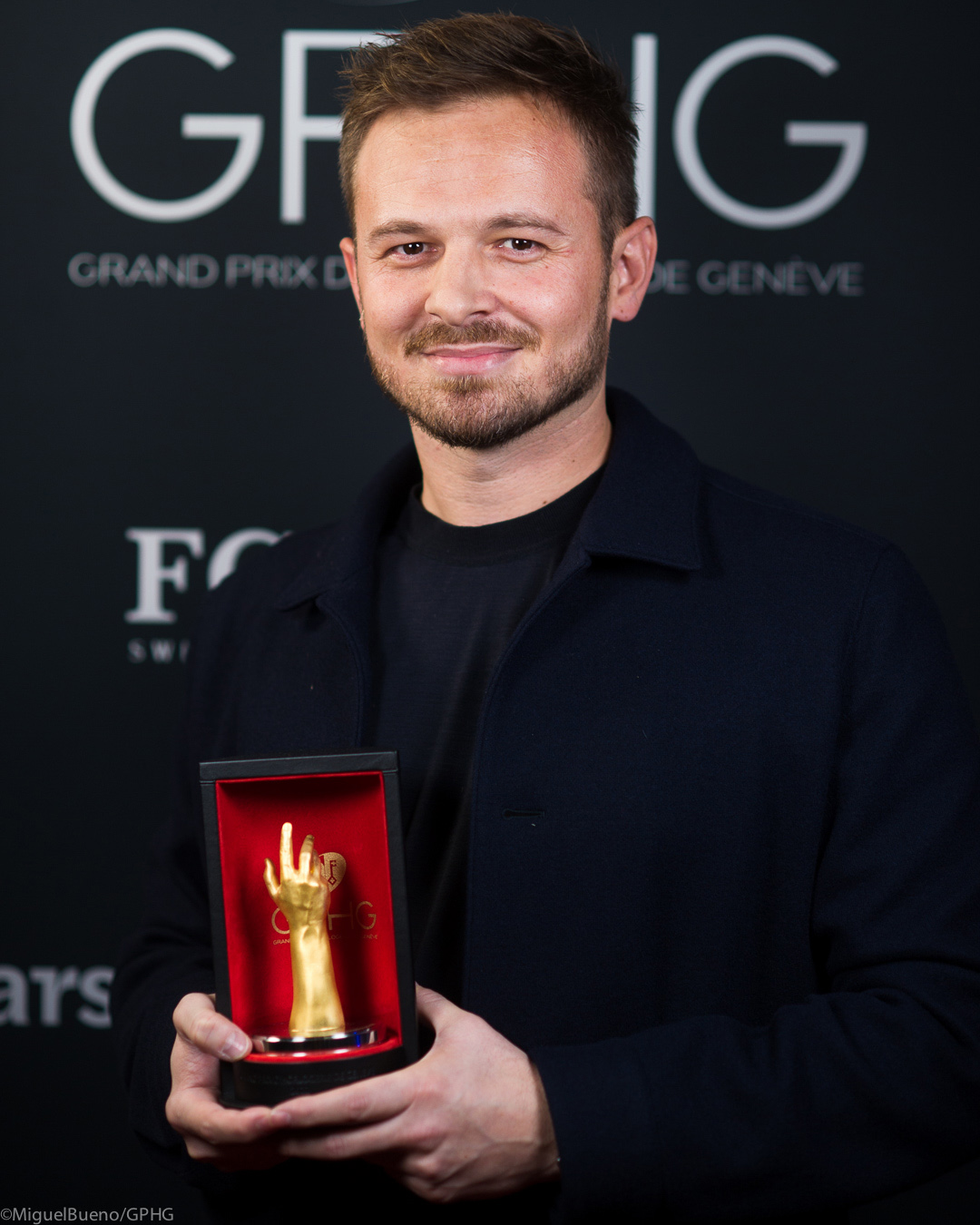 Building on the style of its predecessor, the Chronomètre Contemporain II stays true to the aesthetic code that is the signature of REXHEP REXHEPI. Yet it has an original character, most notably expressed in the newly-developed calibre within, the RRCCII.
The culmination of three years of development, the RRCCII is instantly recognisable as an AKRIVIA calibre. With its symmetrical architecture and high-end decoration inherited from the first edition, it can be mistaken for its predecessor at a glance – illustrating the strength of the AKRIVIA design code. The RRCCII, however, is an entirely new construction that features two barrels, each with its own gear train, as well as an independent, deadbeat seconds incorporating a hacking and zero-reset function.
Watchmaker Rexhep Rexhepi established REXHEP REXHEPI to build the finest timepieces of the highest precision grounded in the traditional principles of chronometry and executed in an artisanal manner.