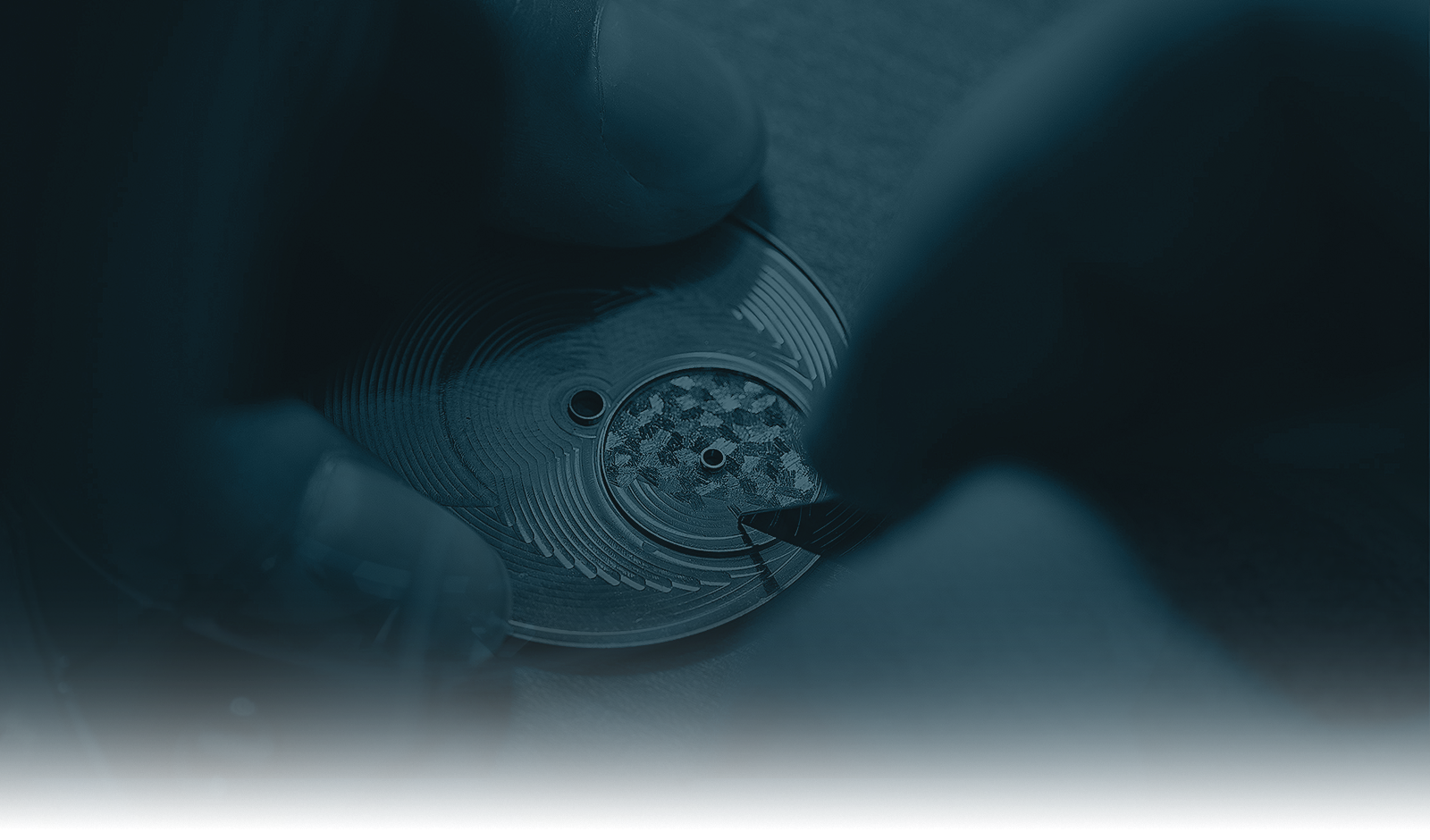 REXHEP REXHEPI
Chronomètre Contemporain II
Symmetrically constructed and finished to haute de gamme standards like the first edition, the RRCC II is the culmination of three years of development. While it is instantly recognisable as an AKRIVIA movement – it might even be mistaken for a first edition at a glance – the RRCC II is a wholly new construction which combines twin barrels and going trains, along with an independently-driven jumping seconds that boasts a hacking and zero-reset function, all of which are features not found in the original model.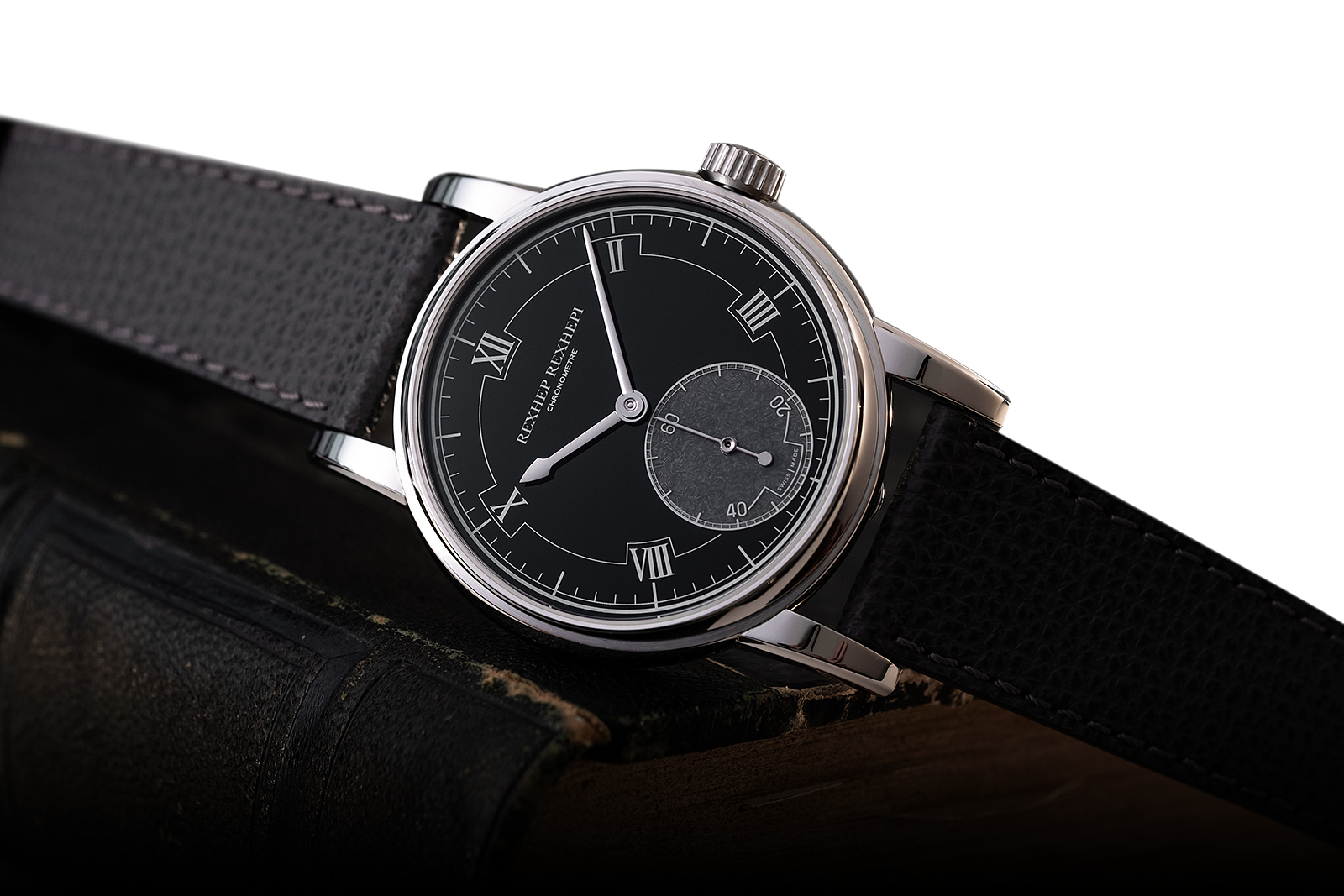 On the front, the RRCC II preserves the refined guise of the first edition. Once again grand feu enamel, the dial retains the chapter ring characterised by alternating Roman numerals.
The vitreous enamel dial is produced the old-fashioned way – with a skilled hand and a fine paintbrush – and then fired in an oven, a process that has to be repeated several times to achieve the glossy, indelible finish that defines true enamel. Once perfect, the enamel dial is lapped with an abrasive paste to hone the surface until it is almost glassy in its smoothness. Painstaking as it is, the process has to be repeated because each dial is made of two parts soldered together: the recessed subsidiary seconds and the main dial.
Notably, one of the subtle refinements of the dial from the first to second generation literally lies in between the two parts – the dial now does away with the gold retaining ring around the seconds register, allowing the sub-dial to join seamlessly with the main section of the dial.
The markings on the dial are also fired enamel; first printed in liquid enamel and then fired once again to set the markings. Continuing the careful refinements that characterise the RRCC II, the markings have been subtly reworked – the hour markers are rendered in a heavier font, giving them greater presence.
Turn the watch over and the RRCC II movement has an uncanny air, appearing identical to its predecessor at first glance, but revealing itself to be a different reality with a second look, like déjà vu after a lucid dream. A wholly new construction with different mechanics and functions, the new calibre has been carefully conceived to echo the design of the first edition.
One barrel supplies energy to the balance wheel, the beating heart of the watch responsible for keeping the time. And the other drives the jumping seconds, allowing the seconds hand to leap forward crisply in one-second steps without impacting the movement's precision. This twin-train construction is novel and stands in contrast to the conventional, single-going train setup of the first edition.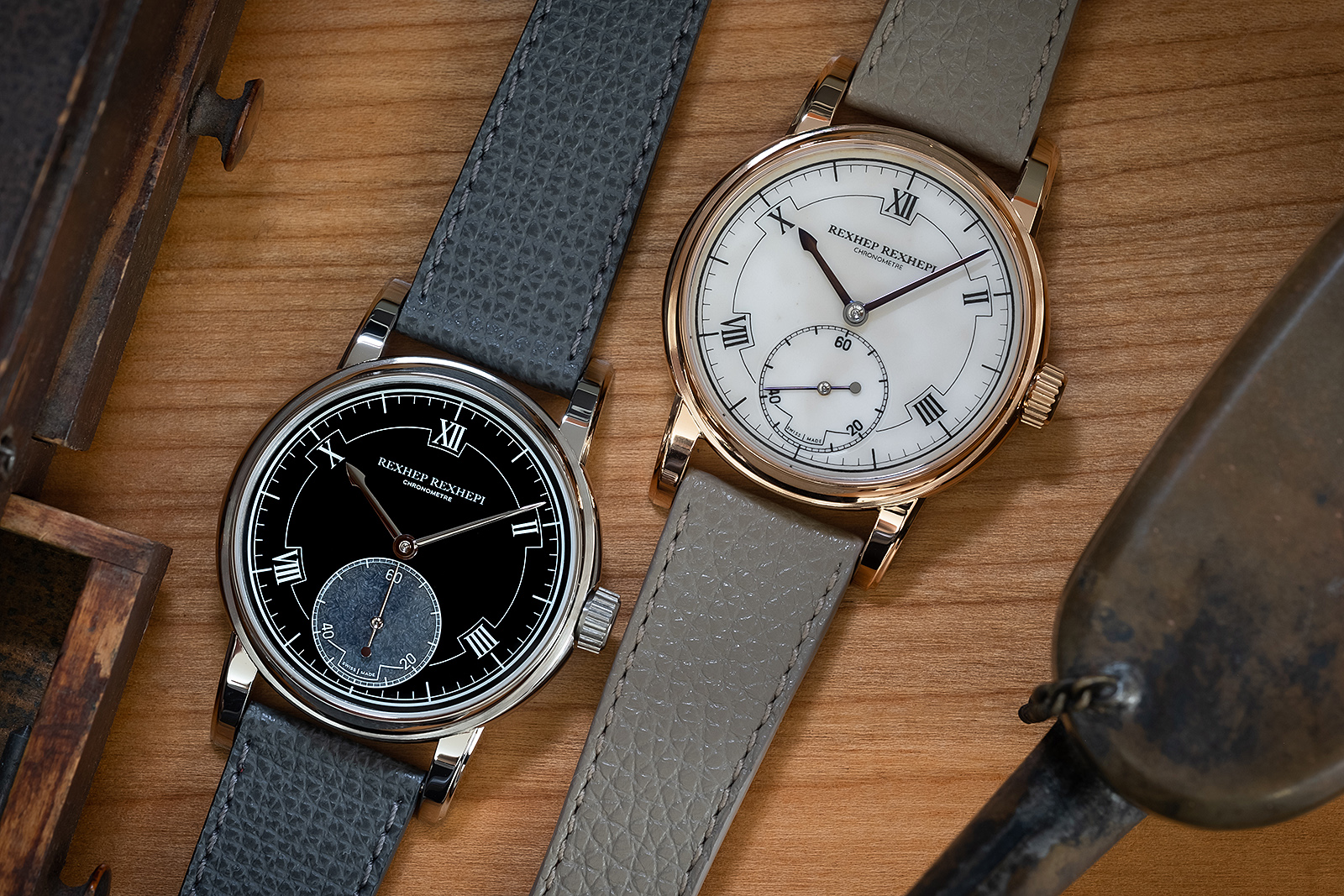 EACH OF THE CASE METALS IS PAIRED WITH A DIAL DESIGNED EXPRESSLY FOR THE MATERIAL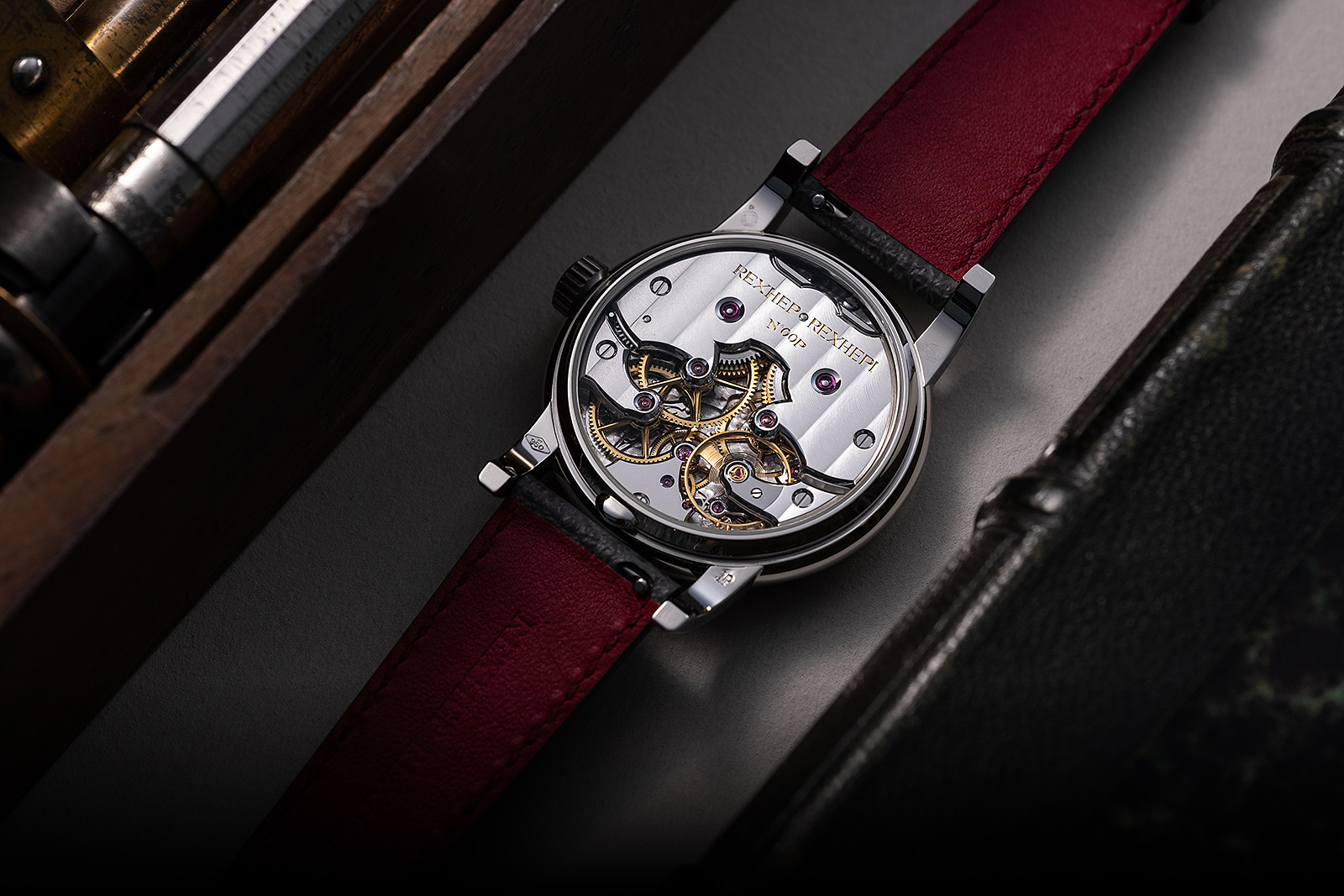 More details
Functions

Subsidiary dead-beat seconds with hacking and zero-reset, sweep central hours and minutes
Winding

Manually wound
Movement dimension

Diameter 31.2 mm, height 7.5 mm
Components (including jewels)

214
Jewels

33
Escapement

Lever escapement with solid banking studs
Oscillator

Free-sprung, adjustable mass balance with eight inertial and four poising screws, fitted to a balance-spring with Breguet terminal curve
Frequency

3 Hz (21'600 vibrations per hour)
Balance diameter

11.50 mm
Balance inertia

20 mm2.mg
Power reserve

82 hours
Dial

Rose gold 5N: Grand feu enamel in ivory with markings in black enamel
Platinum: Grand feu enamel in black with markings in ivory enamel; seconds register in translucent grey enamel over a hand-engraved gratté pattern
Hands

Rose gold 5N: Steel heat-treated to a purple finish Platinum: Polished steel grey hands
Crystal and display back

Sapphire crystal
Case

Composed of 15 components – of either platinum or rose gold 5N – and bearing the hallmark "JHP" of Jean-Pierre Hagmann Made with traditional methods and manually-operated tools, including restored antique equipment, within AKRIVIA's case workshop under the supervision of Jean-Pierre Hagmann
Operating elements

Platinium or 5N crown, milled by hand
Crown

In platinum or rose gold 5N, with fluting milled by hand
Dimensions

Diameter 38 mm, height 8.75 mm excluding crystal
Water resistance

3 ATM
Strap

Fine calfskin with two-tone finish, hand-stitched in Geneva, and attached to platinum or 5N pin buckle